Albany high school
art dept.

Albany High School Art Staff
Ms. Monahan, Fine Arts Building Curriculum Team Leader
Mrs. Resila
Mrs. Story (ABK)
Mrs. Johns
Mrs. Jordan
Mrs. Cronin
Mrs. Ramundo
Mr. Dowd (ALC)
Ms. DelGiudice (ABK)

High School Arts Program

The Albany High School Arts Department offers a wide variety of elective art courses for students, who begin the arts curriculum with Studio Art or Design & Drawing for Production. Once completed, students can sequence in Visual Arts, Architectural Arts, Pottery & Sculpture, Fine Arts, or Media Arts. Please see the latest Albany High School Course Book in the Art Section, pages 13-15, for more specific art course information and recommendations.

The Albany High School Art Program participates in exciting and enriching events. One important event is the annual Capital District Juried High School Regional that takes place every Spring. During the 2014-15 school year Albany High School had 6 out of 23 student art entries judged and accepted into this high caliber show and were displayed at SAGE's Opalka Gallery. Please see the slide show above for photos taken from the past two years at this special event. The Art Program wishes to continue to connect to community arts organizations for the purposes of student growth and art promotion.

During the 2014-15 school year the High School Art Dept. participated in the Capital District High School Career Night that was held at SAGE on Nov. 4, 2014. This yearly event has been created for serious high school student artists in grades 11 or 12 who wish to pursue an arts career. There are only 12 participants are allowed per district. In addition to this event, the Albany Art Dept. participated in the annual, juried Capital District High School Regional Art Show, the Capital District High School Media Arts Festival taking place at Bethlehem High School, as well as, the Capital District High School Juried 3-D Art Show at Mohonasen High School. The Albany High School Art Dept. is in the works to partner with the Millay Colony for the Arts in Austerlitz, NY in order to host guest visual artists from New York City who will travel to Albany in order to work with Albany's advanced art students.

Powered by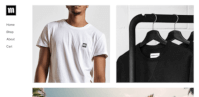 Create your own unique website with customizable templates.